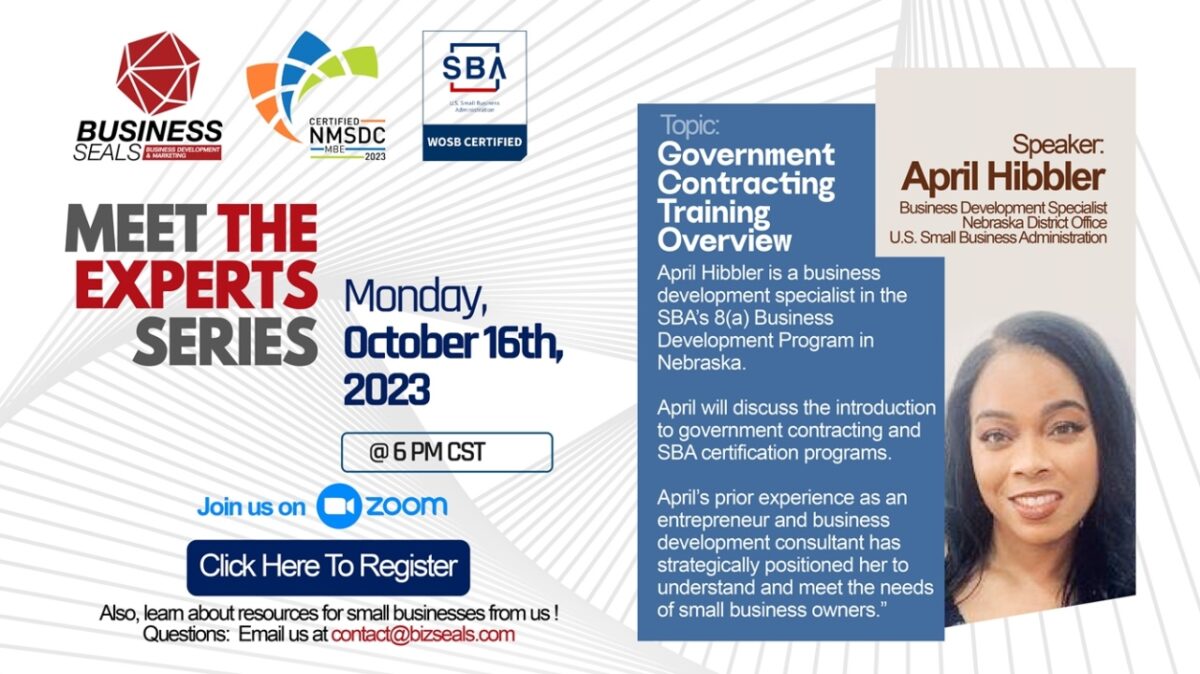 Until

16 Oct, 07:00 PM
1h
Meet The experts Series: Government Contracting with the SBA
Organized by
Business Seals Consulting
Hundreds of millions of dollars in contracts and funding are available once businesses receive specific certifications. Many entrepreneurs are missing out because they lack certifications from SBA, city, county, state, and federal governments, and corporate supplier diversity programs.
Learn more about the process and hear from a small business that has been positively impacted since gaining certifications.
You do not want to miss this session.
Scan QR Code